Stop 2: Wētā Workshop Unleashed
Wētā Workshop Unleashed is a wildly imaginative and immersive experience that invites guests of all ages into a fantastical film effects facility, inspired and built by New Zealand's Academy Award-winning Wētā Workshop.
The crew will take you on a guided journey through three fully developed and original film concepts: a nail-biting horror, a fantasy epic and a mind-bending sci-fi. They've written the scripts, storyboarded the scenes, completed the world-building and design – so you'll walk a movie scene as it's being shot.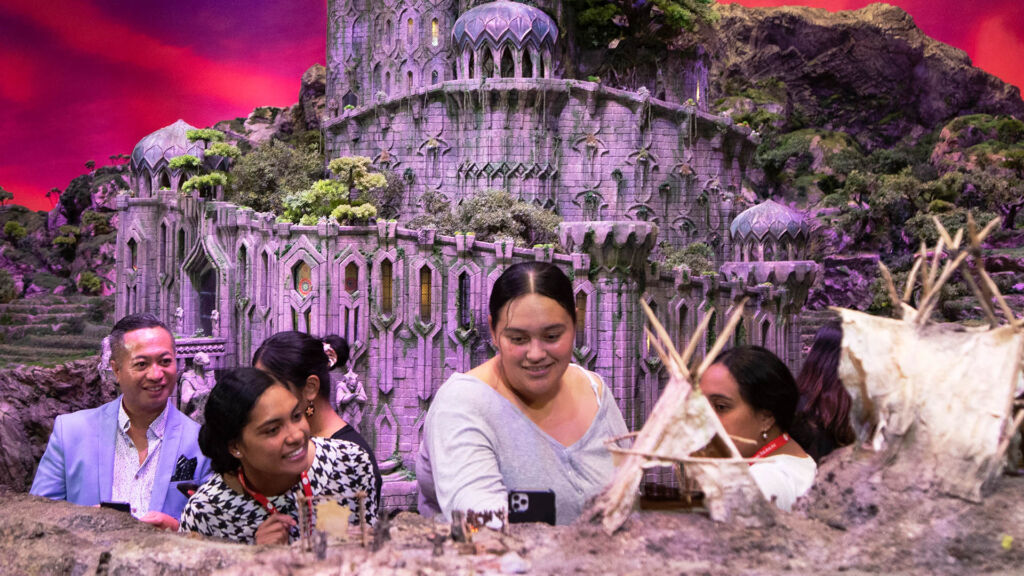 After leaving the tour area, stop by the knowledgeable technicians who provide a number of Creative Workshops. Learn the techniques employed by the Wētā Workshop staff. The creative workshops offer the chance for you to set your creativity loose on the world and feature subjects from the horror, fantasy, and sci-fi genres (creative workshops require pre-bookings).
Bus Timetable
Stop 2: First bus 9.05am, last bus 4.05pm
Location
Corner Hobson Street and Victoria Street W
Access
Full access, including wheelchairs
Toilets
Toilet facilities available inside
Add entrance to Wētā Workshop Unleashed to your Auckland Explorer Bus pass and save!