Known as Auckland's 'Golden Mile', Queen Street is famous for its range of shopping and entertainment offerings.
Located at the base of Queen Street is the recently constructed Commercial Bay Shopping Centre, housing over 120 fashion and beauty retail stores. Commercial Bay also contains the largest food and beverage offering in the country at Harbour Eats, a contemporary dining area filled with casual outlets, bars and restaurants with waterfront views.
The Civic Theatre is a renovated 1920's movie palace that now hosts live performances, located on the corner of Queen Street and Wellesley Street West.
Just around the corner is the Auckland Town Hall, a prominent civic landmark that has been the centre of the city's political and cultural life since it opened in 1911.
Adjacent to the Town Hall in the heart of Auckland, Aotea Square is a popular location for festivals, parades, live music and performing arts.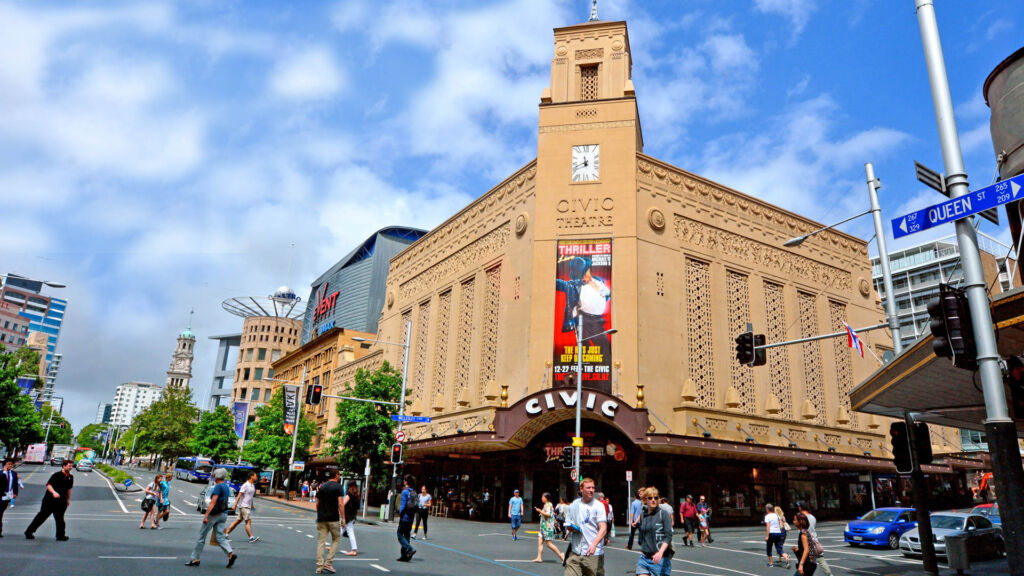 Smith & Caughey's, one of New Zealand's most cherished department stores with roots deeply ingrained in Auckland's history, has been in business since 1880, maintaining its family ownership and operating with standards of premium service and high-quality goods.
Shopping at Smith & Caughey's is a high-end experience as they provide the finest of local, luxury, and international fashion brands for men, women, and children alongside the best of Beauty, Home, and more.
Bus Timetable
Stop 1: First bus 9.00am, last bus 4.00pm
Stop 3: First bus 9.10am, last bus 4.10pm
Location
Stop 1: Stop B, 23 Customs Street East (Lower Queen Street)
Stop 3: Wellesley Street East (Upper Queen Street)
Access
Full access, including wheelchairs
Toilets
Public toilets are available along Queen Street and Commercial Bay