Stop 1: Downtown Auckland
Our main city stop is conveniently located on Customs Street East, across the road from the Britomart transport and entertainment precinct, and around the corner from the bottom of Queen Street. A short walk away is the vibrant Viaduct Harbour precinct, while the exciting, redeveloped areas of Wynyard Quarter and Silo Park are just a short stroll away over Te Wero Bridge.
This area is also closest to Princes Wharf and the cruise ship terminals. If you're returning to a cruise ship, Stop One is the closest stop to your ship.
The Viaduct Harbour was developed as a base for the America's Cup Yachting Regatta in 2000, and this area is now bustling with cafes, bars, restaurants, apartments, and attractions.
From this stop, you can visit the New Zealand Maritime Museum and Auckland Whale and Dolphin Safari or enjoy an easy walk through the marina to Wynyard Quarter and Silo Park, and the Auckland Fish Market.
Wynyard Quarter is a recently regenerated waterfront area. What was once a closed-off industrial precinct used by the fishing and marine industries has been opened up and revitalised with cafes and restaurants, public spaces and frequent free events. You can reach Wynyard Quarter by walking across Te Wero Bridge. There's also a fantastic playground there for kids.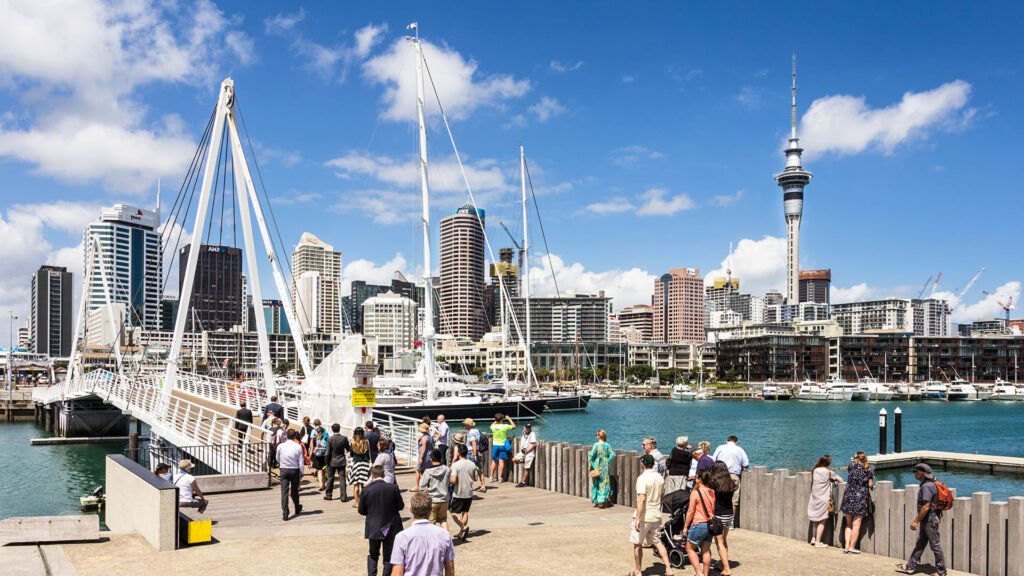 Across the road from our stop is the Britomart transport and entertainment precinct. It's named for the HMS Britomart, a British brig that raised the Union Jack over Auckland for the first time in 1840.
Britomart is our central train station and bus transport hub, but the area is also full of renovated historic buildings housing everything from clothing boutiques, bars and nightclubs, yoga studios, and fantastic international cuisine.
Bus Timetable
First bus: 9.00am
Last bus: 4.00pm
Location
Stop B, 23 Customs Street East.
Access
Full access, including wheelchairs
Toilets
Public toilets are located in Commercial Bay Shopping Centre