Stop 3: Auckland Art Gallery
This stop is the perfect place to start exploring midtown Auckland. We stop on Wellesley Street East, next to Albert Park.
From here you can explore The Auckland Art Gallery and Albert Park. Queen Street, known as Auckland's 'Golden Mile' for its range of shopping and entertainment offerings, is also nearby, and it's an easy ten to fifteen-minute walk down Queen Street to the waterfront.
At the lower corner of Albert Park is the Auckland Art Gallery/Toi o Tāmaki. This historic building houses New Zealand's most extensive collection of national and international art. In 2011 the gallery was reopened with an award-winning architectural expansion.
Don't miss the Māori portraits by Goldie and Lindauer for a fascinating look at New Zealand's history.
Entry to the Gallery is free for New Zealand residents. Charges may apply to international visitors.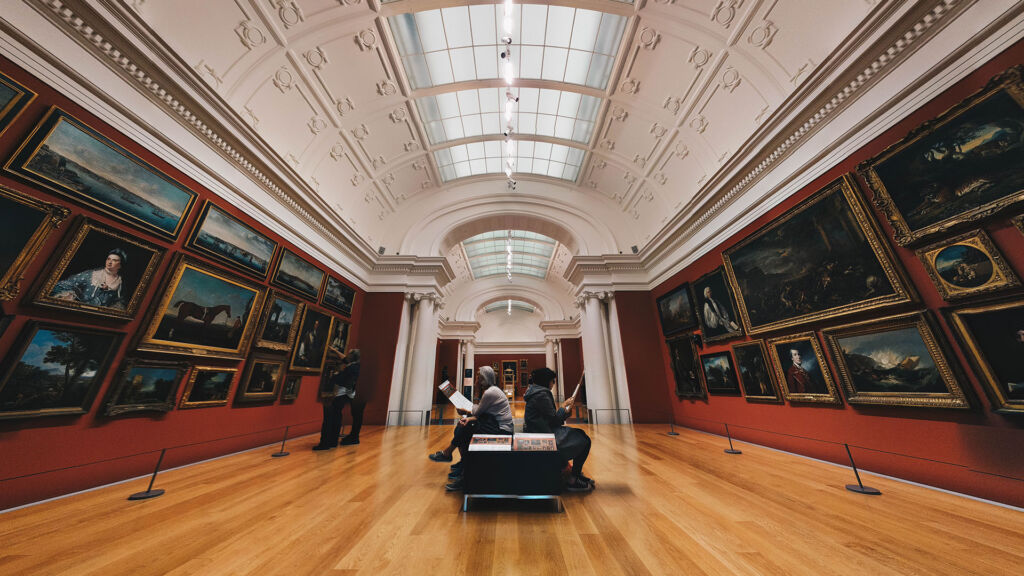 From the Wellesley Street East stop, take a short walk uphill to visit beautiful Albert Park. This site was originally a defence post, built in 1845, during 25 years of civil war between Māori and European colonisers.
Today it is a pleasant formal park with flower gardens, sculptures, and a central fountain. The park borders the University of Auckland, New Zealand's largest university, and is a popular spot to enjoy lunch outdoors.
Bus Timetable
First bus: 9.10am
Last bus: 4.10pm
Admission
Entry fees apply to international visitors and special exhibitions
Access
Full access, including wheelchairs
Toilets
Toilet facilities available inside