Stop 5: Auckland War Memorial Museum
The Auckland War Memorial Museum/Tāmaki Paenga Hira is a must-see for all visitors to Auckland. Inside this heritage building, three expansive levels tell New Zealand's story, with a collection of more than 4.5 million objects showcasing our unique natural history, letters, documents and photographs, major military collections, key items of cultural history, as well as Māori and Pacific taonga (treasures). With hundreds of interactive displays, it's an entertaining and informative experience.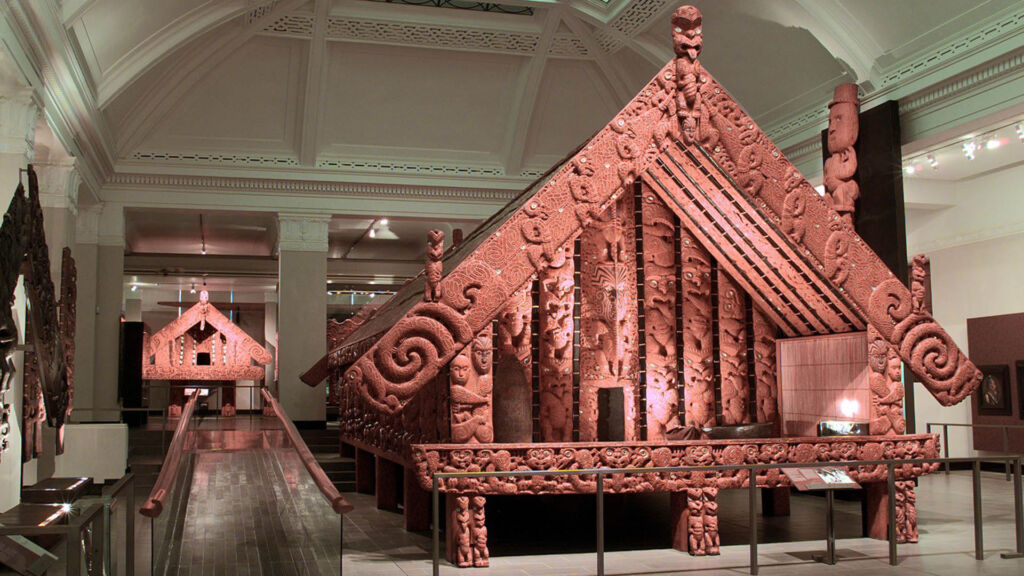 Visiting the Auckland Museum
Built in 1929, the Auckland War Memorial Museum houses a significant collection of Māori and Pacific Island treasures, plus an award-winning discovery centre for children of all ages, and exhibitions commemorating the story of New Zealanders at war.
The foyer area has free Wi-Fi, a café and toilets, and is available to everyone.
Auckland Domain / Wintergardens
Just a short walk from the Auckland War Memorial Museum is the Auckland Domain and the Wintergardens, a beautiful series of formal gardens that are free of charge and well worth a visit. The Wintergardens complex was established after World War I and is a protected heritage site.
The complex consists of two ornate Victorian-style display glasshouses. One is non-heated, with an average temperature of 24°C and contains temperate plants. The other contains tropical plants and is heated with an average temperature of 28°C.
There's also a formal courtyard with a pond in the centre, and a fernery within an old quarry.
Just outside the Wintergardens, you'll find a duck pond with a natural spring and a café.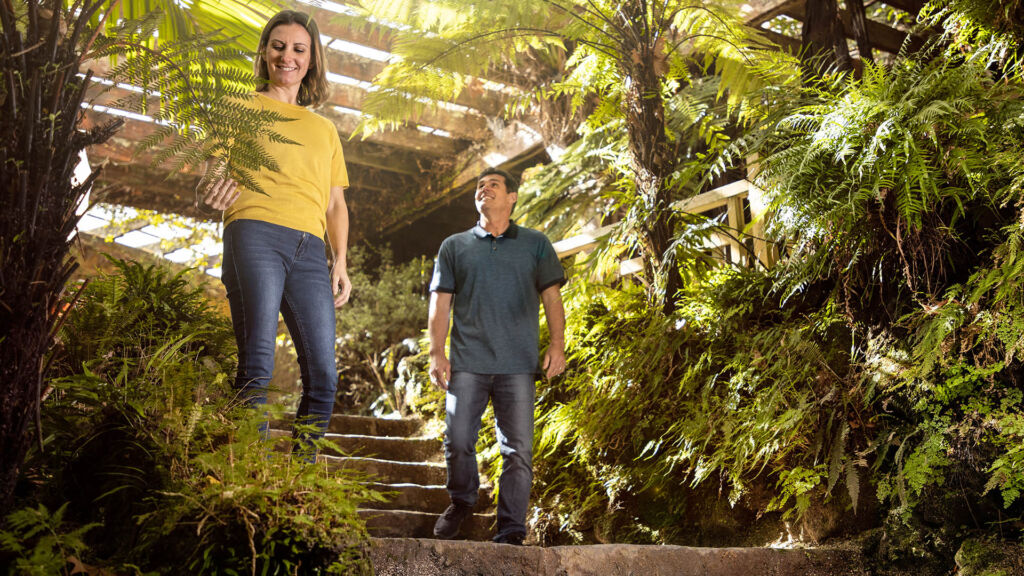 Bus Timetable
First bus: 9.30am
Last bus: 4.30pm
Location
Outside South Entrance, Auckland Domain
Admission
Entry fees apply to international visitors and special exhibitions
Access
Full access, including wheelchairs
Toilets
Toilet facilities available inside
Add entrance to the Auckland War Memorial Museum to your Auckland Explorer Bus pass and save!