Stop 2: The All Blacks Experience
The All Blacks Experience is a guided and interactive journey through the New Zealand rugby story. Discover what it takes to create and maintain an All Black, and experience up close the history and passion of the All Blacks haka.
In the interactive, hands-on zone, you can compete against All Blacks and Black Ferns to see how well you play rugby, plus shop from the largest range of All Blacks merchandise, where you can create a personal team jersey.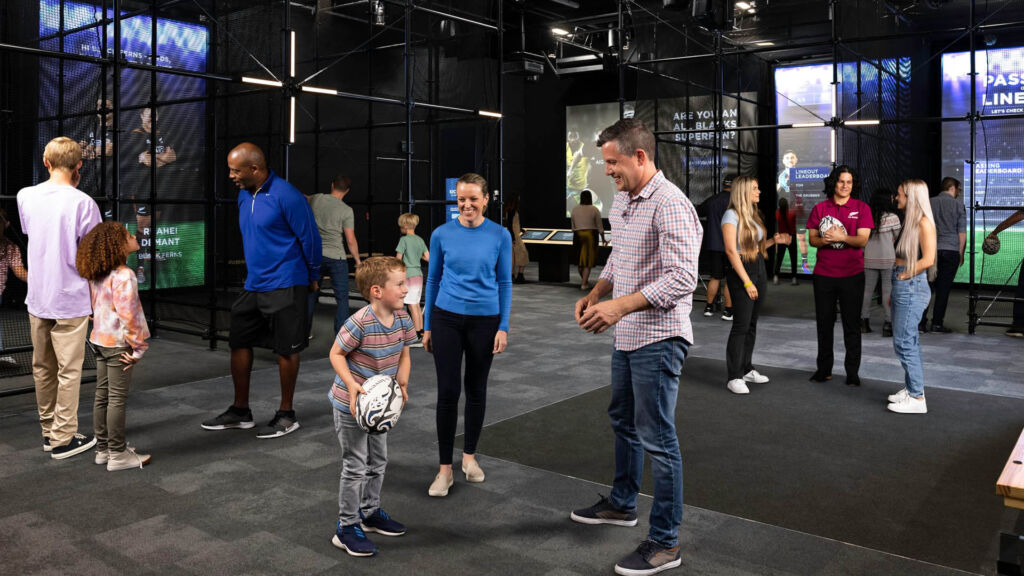 You will get tips and advice from coaches and players to better grasp what it's like to perform in a high-performance team via the use of innovative technology, and you will actively participate in a fully immersive and interactive experience as a team member.
The All Blacks are not the only subject here. The All Blacks Experience honours everyone who dons a black jersey and represents their nation including the Black Ferns, Maori All Blacks and All Blacks Sevens.
Bus Timetable
Stop 2: First bus 9.05am, last bus 4.05pm
Access
Full access, including wheelchairs
Toilets
Toilet facilities available inside
Add entrance to the All Blacks Experience to your Auckland Explorer Bus pass and save!